Episodes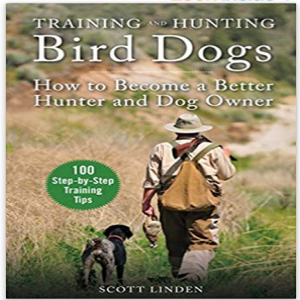 Wednesday Feb 02, 2022
Wednesday Feb 02, 2022
With the season winding down, it's time to look ahead to training ... and thinking about how our dogs think. Anticipating a third printing of my book What the Dogs Taught Me in May (new title: Training and Hunting Bird Dogs: How to Become a Better Hunter and Dog Owner - available now on Kindle), let's take a look at some of the less-common tips and tactics.
From how a dog thinks, to little changes that have big impact, training methods and hunting strategies, we'll survey a number of subject areas, all with the goal of cultivating a better relationship between you and your dog.
You'll also have a chance to win a rare Signature Series Real Bird Bumper, and we find out why some of you are still out there slogging around in pursuit of birds and the dogs we love.
And it's all brought to you by:
Sage & Braker Mercantile, Dr. Tim's performance dog food, Pointer shotguns, RuffLand performance Kennels, Mid Valley Clays and Shooting School, your online shotgun shopping resource; Happy Jack, FindBirdHuntingSpots.com.