Episodes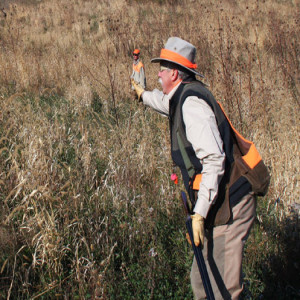 Wednesday May 11, 2022
Wednesday May 11, 2022
Want to put more birds in your vest this season? Shut the heck up. Stealth isn't just for big game and turkey hunters - so here are 15 tips that will get you closer to birds and better shots.
From handling your dog quietly to managing all the stuff on your vest, I've put together all the great advice I've picked up over the years working with pro guides, elk hunters and others who, like me, learned their lessons the hard way.
The Upland Nation Glossary stops at the letter "M," we visit some of your special places shared in photos and videos and I'll hit one one of my favorite public-access regions.
Please visit our sponsors:
Sage & Braker Mercantile, Dr. Tim's performance dog food, Pointer shotguns, RuffLand performance Kennels, the Ringneck Nation of Huron, SD, Mid Valley Clays and Shooting School, your online shotgun shopping resource; AudioCardio.com, the Ringneck Nation of Huron, SD, and FindBirdHuntingSpots.com.